Daily Motivational And Inspirational Messages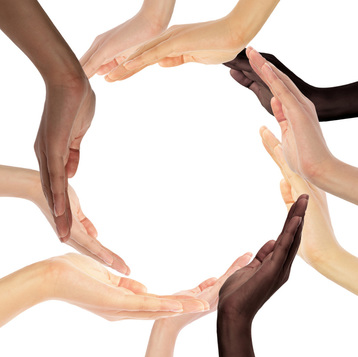 We are The Body of Christ and we are all pieces of the puzzle. When we connect with one another and find our place, we begin to live in peace.

My mission is to post inspirations every day, to bring hope to the world, to help encourage one another to make a difference and to transform lives. Each day is a new day and it doesn't matter what we go through in life, we can still feel the love of God with Faith through the good times and the bad times. When we have the courage to carry the cross, we are able to get through trials and tribulations that will make us better people.

I want the world to feel the love of God by relating to my daily words of wisdom and have the strength, courage and faith to begin again, no matter what is going on in life.

Life is full of surprises and sometimes we don't know what we're going to get but when we trust the Lord and spend time with Him daily, our relationship with Him will become stronger, thus making us wiser. We gain confidence and courage to have faith and to know that He's holding our hand.

God is good all the time so let us share what the Lord has given to us, to build the Body and to let our light shine, one day at a time.

I look forward to sharing with you motivational messages to strengthen our lives, increase our happiness, build our trust and belief in God by walking hand in hand with the Lord.​

---